Miele TriFlex Cordless Stick Vacuum Cleaners
Li-ion battery powered by VARTA
NO CABLE. NO COMPROMISES.
Li-ion battery powered by VARTA
The Triflex HX1 lithium-ion battery is equipped with 7 high-performance cells for power and reliability. It was developed in conjunction with VARTA – the battery technology expert. Its practical spare battery gives the Triflex HX1 Pro up to 120 minutes of cleaning[1]. Up to 250 m² can be cleaned when using the Multi Floor XXL Electrobrush[1]. The Triflex HX1 Pro's spare battery can be conveniently charged in the battery charger cradle supplied so that it is ready for use when needed.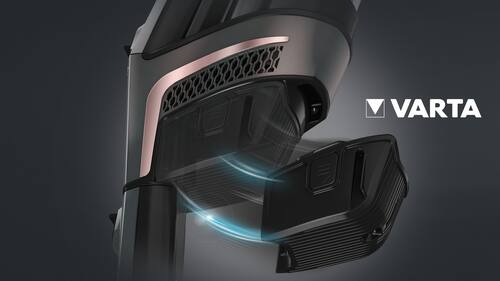 Extra-wide Electrobrush
The extra-wide Electrobrush cleans a larger surface area in less time without compromising on performance. It adapts automatically to every type of flooring, ensuring all surfaces are cleaned quickly and thoroughly.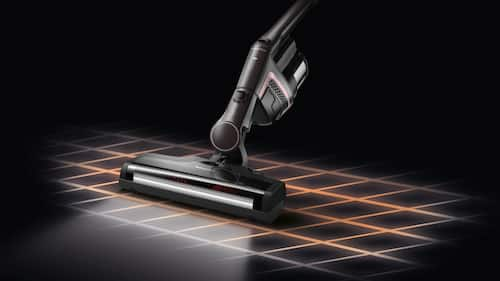 3in1 design
The outstanding configuration concept of the Triflex HX1 Miele vacuum cleaner adapts to suit your needs perfectly. So you can enjoy ultimate flexibility during vacuuming. Need to get rid of dust from large areas such as living rooms or bedrooms? Simply position the high-capacity PowerUnit at the bottom of the appliance. The lightweight and user-friendly design makes cleaning a breeze. And if you need a break from vacuuming, the Triflex HX1 features a self-standing function that can be used when the PowerUnit is in this position. Moving the PowerUnit to the top then allows you to get underneath flat furniture or clean the ceiling quickly and with ease. This makes your Miele vacuum cleaner highly manoeuvrable so that you can get to places you would otherwise not be able to reach. As the PowerUnit can also go solo in an instant, try using it completely independently of the appliance: the perfect way to vacuum furniture or the car seats in next to no time. Thanks to the 3-in-1 concept, your Miele Triflex HX1 vacuum cleaner gives you even more freedom when vacuuming.