Product benefits at a glance - Miele Laundry Detergents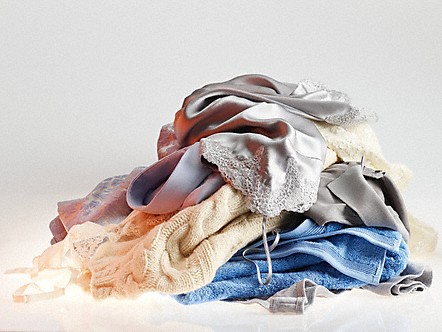 Perfect results
The specially developed formula for Miele washing machines gives reliable, perfect washing results.
Optimum interaction of detergent and washing machine: Simply perfect laundry care.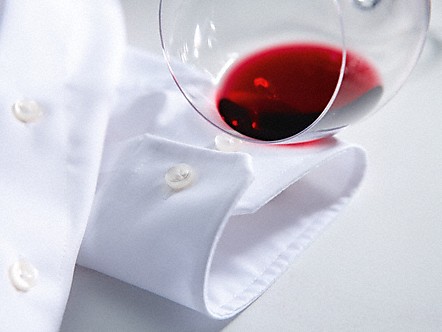 Stain removal - For brilliant laundry
Excellent stain removal even at low temperatures
Modern high-performance ingredients ensure an optimum washing result. The powerful formula ensures excellent stain removal throughout the whole temperature range.
UltraWhite – powerful formula for brilliantly white laundry
UltraWhite will clean your whites thoroughly and hygienically.
The powerful formula with its high active oxygen content ensures optimum wash results and brilliantly white laundry.
UltraColor - Colour protection formula for vibrant colours
Miele UltraColor ensures that your favourite coloureds and black pieces remain beautiful for longer.
Special components and care materials leave colours radiant, helping your clothing retain brightness even after numerous washes.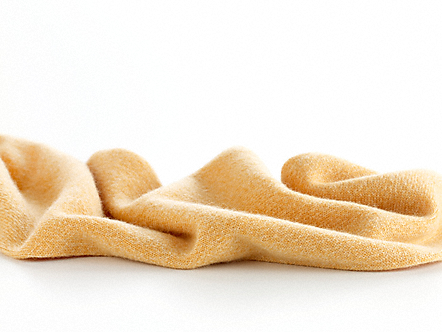 WoolCare - special care complex for all delicate items
WoolCare is a gentle detergent for delicates which is ideally suited to cleaning very delicate clothing.
Thanks to its wheat protein complex, the individual structures of the fibres are cared for and smoothed sustainably.
WoolCare - Fibre protection for the most gentle treatment
No felting delicate woollen garments need to be washed very gently.
Special care components prevent felting and protect the colours of your delicates.
Fabric conditioner - for a fresh fragrance
Miele fabric conditioner for laundry with a unique, fresh and natural fragrance.
Give your clothes that extra bit of care with Miele fabric conditioner - designed to give your clothes a luxurious feel and a lasting beautiful scent.
Proofing agent - Ideal for sports clothing and waterproof clothing
For effectively reproofing your sports and waterproof garments against moisture and dirt.
The Miele proofing agent provides effective retention of breathability as well as wind- and dirt-resistance for all outdoor textiles. The textile fibres maintain their breathable and elastic functionality.  
Special detergent for down
Clean pillows, sleeping bags and down-filled clothing gently and efficiently using the special down detergent.
Thanks to the special formula, the elasticity of the down feathers is maintained. The down does not clump and remains fluffy.
Soft and cuddly laundry - For your wellbeing
Miele fabric conditioner - for soft and cuddly laundry to cosset you.
Miele fabric conditioner is designed to give your clothes the perfect care whilst looking after your skin too.
Special detergent for sports clothing
Quickly refreshes breathable microfibres or polyester sports clothing.
It's special mixture neutralises unpleasant smells and it's anti-static effect maintains the form stability of your fitness clothing.
Special detergent for outdoor clothing
Perfect detergent for high-quality outdoor and functional clothing
The lanolin contained in the detergent acts like a soothing bath for the membrane. It remains elastic and flexible and retains its complete functionality.
UltraPhase 1 and UltraPhase 2 - Quality tested by the Hohenstein Institute
Excellent wash performance for stain removal, whiteness, anti-greying formula, accurate dispensing assured.
The Hohenstein Institute studied the features of the automatic 2-phase dispensing system in conjunction with Miele detergents, UltraPhase 1 and UltraPhase 2. The excellent wash performance was confirmed in terms of stain removal, whiteness, anti-greying formula and accurate dispensing.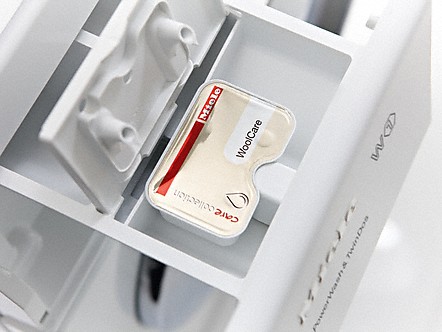 CapDosing - The perfect addition for special applications
Convenient capsules: Dispense special detergents, fabric conditioners and additives using single use capsules.
Would you like to achieve perfect laundry results for special applications, for example woollens or outdoor clothing – without a lot of effort? For this, we now offer Miele Caps.
These small portioned capsules are simply placed into the fabric conditioner compartment. Miele washing machines dispense the capsule contents at the optimum time – completely automatically.