Miele Summer Savers Bundle Packs Cooking.
We have some fantastic bundle pack offer on Ovens and Hobs, All our packs have Free Delivery any were in the Uk (T&C apply). We can save you pounds please take a look below.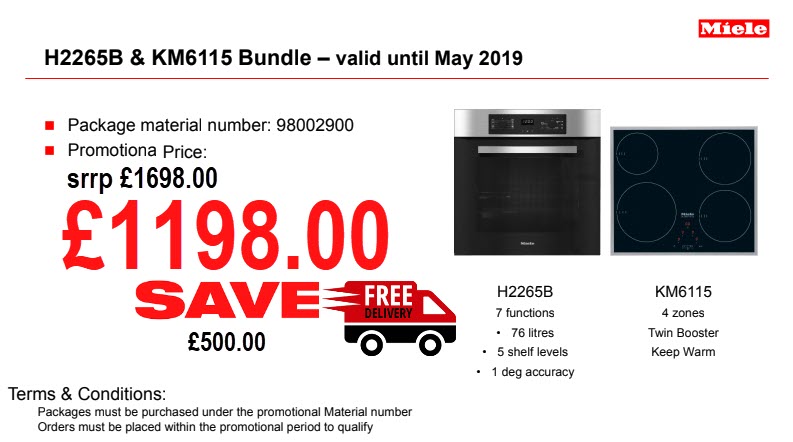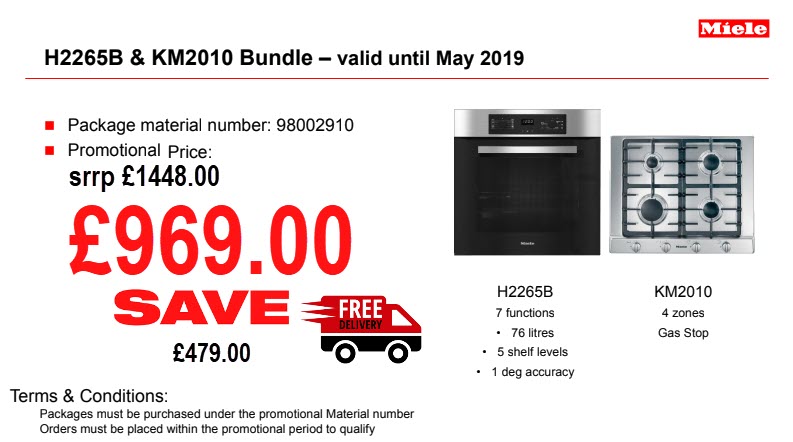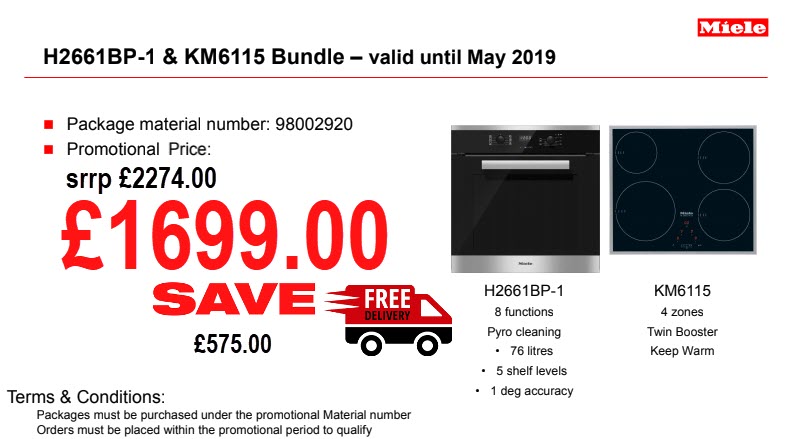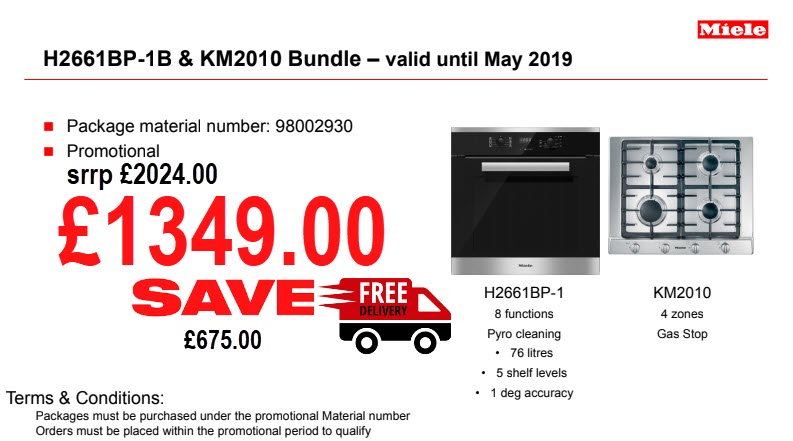 To order any of the above bundles or require any more information please Call: 01904 659066 today.